Thanks for printing! Don't forget to come back to Artisan Custom Closets for fresh articles!
Laundry Room Cabinets

Laundry Room Cabinets

Laundry Room Cabinets

Laundry Room Cabinets

Laundry Room Cabinets

Laundry Room Cabinets

Laundry Room Cabinets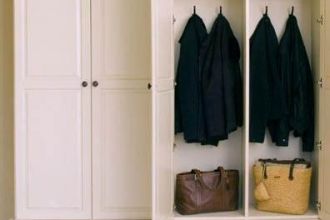 Request a Free In-Home Design Consultation
Total Customization of Your Laundry Room Cabinets
Procrastination rules the laundry room when a lack of organization makes every task a frustrating or time-consuming experience. As laundry piles up as a result, your urge to avoid this trying task likely increases as well. Thankfully, you can take back control of your laundry activities by adding customized storage elements to the overall room design. With help from our team, you can integrate personalized storage elements into your laundry room design to make sure it meets your exact needs. Custom laundry room cabinets and shelves will create a truly functional workspace for washing and drying clothing, linens and other fabrics in your household.
Custom Cabinet Ideas for Your Laundry Room
Custom laundry room cabinets and other storage elements allow you to handle daily laundry demands with ease. You can select from a wide variety of cabinets, shelves, bins, hooks, rods and hangers to organize your laundry activities. These elements allow you to perfectly wash, dry, hang and fold your fabrics according to their exact processing requirements.
Other custom elements can keep your laundry room looking and feeling pristine at all times. Laundry room cabinets with doors can help keep your laundry room tidy by hiding your tools and supplies. Your custom cabinets can even hold flip-out ironing boards and stain removal stations for precise care of your clothing and linens. The sky is the limit when selecting personalized storage elements for your unique laundry room design.
Laundry Room Cabinet Transformation Process
Here at Closet Solutions Florida, we involve you in the process of designing your perfect laundry room layout. Our design team utilizes 3D software to create a layout that perfectly fits the dedicated laundry space in your home. We will help you select the laundry room cabinets and other storage elements that will create a clean, efficient design for your workspace.
To complete the design process, you can pick out the cabinet, shelf and countertop finish materials from our selection of more than 30 woodgrain and solid colors. You can also browse through our extensive catalog of door, drawer and hardware styles to finish your customized laundry room design.
Our installation team starts the building process soon after you finalize your laundry room design. By using more than a decade of experience, our builders complete the installation process in record time to create a lasting workspace for you to enjoy.
Starting Your Journey Toward a Personalized Laundry Room Space
If you want to get started on your journey toward a perfectly personalized laundry room space, schedule a free consultation with our team at Closet Solutions Florida by calling 850-714-3851. Our team will assess your needs to help you create the laundry room design that will streamline the clothing and linen cleaning process from start to finish. We look forward to helping you create a laundry room layout you will love to utilize.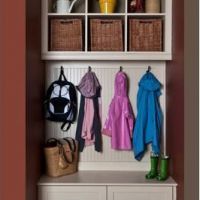 Do You Have a Mudroom?
We'll build lockers and storage for shoes, boots, jackets, backpacks, umbrellas and more. Keep messy clutter out of the house!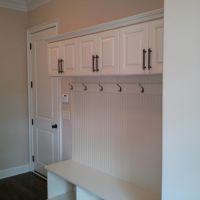 Don't Have a Mudroom?
We can set up a laundry room or garage space that doubles as a mudroom. Each member of the family can even have their own storage area.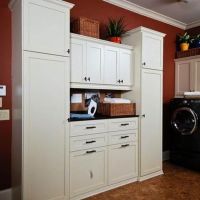 Everything Is Custom Built
Laundry room and mudroom storage in your Atlanta home is planned around your family's lifestyle and the layout of your home.