Thanks for printing! Don't forget to come back to Artisan Custom Closets for fresh articles!
Specialty Closets

Specialty Closets

Specialty Closets

Specialty Closets

Specialty Closets

Specialty Closets

Specialty Closets

Specialty Closets

Specialty Closets

Specialty Closets

Specialty Closets

Specialty Closets

Specialty Closets

Specialty Closets

Specialty Closets

Specialty Closets

Specialty Closets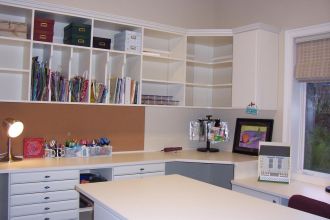 Request a Free In-Home Design Consultation
Specialty Storage and Shelving Ideas
Specialty Closets
Here at Atlanta Custom Closets, our skilled team aims to help adapt your home to support the hobbies and activities you enjoy the most. We can create custom specialty closets for your home to keep your gear and other hobby items neat and tidy in their dedicated spaces. Our design consultant will help assess the needs of your household, create specialty closet designs and set up the installation appointment once all plans are finalized. Every step of the way, we will strive to help you acquire storage solutions that closely align with your dream designs.
Benefits of Specialty Storage Spaces
When you equip your home with specialty closets, you greatly improve the organization and accessibility of your gear for activities, including art supplies and sports equipment. You will be able to place everything item in its designated spot for easy access when needed. When you know where everything is, never again will you need to replace that last item, only to find it later at the bottom of your closet.
Overall, your purpose-built storage solutions can help your entire home look and feel much tidier by eliminating clutter. Specialty closet solutions work extraordinarily well in mudrooms, playrooms, workshops, garages, kitchens, offices, bedrooms – Virtually anywhere. When items are put away in the closet, you can locate the things you need in an instant, eliminating frustration over lost gear and wasted time.
Custom Storage Ideas Using Specialty Closets
Our design consultant will look at your home's floorplan and learn more about your household activities to determine which storage methods to use. If you favor time playing video games and watching movies, you may need specialty closets full of shallow shelves to hold your collection of movies, games and systems. For art enthusiasts, however, the specialty closets may require bins and drawers to keep the different supplies separated and in good condition. We will always partner with you to identify and create the specialty closet designs that will benefit you for years to come.
Our Custom Design and Installation Process
We always start serving our valued clients by offering a free in-home design consultation. Our designers learn about your household and assess your home's layout to determine how to best meet your needs. Upon determining your ideal storage solutions, we will create 3D closet designs for your review. You can select from over 30 solid and woodgrain finish colors and pick your favorite hardware styles during the design process.
You can select the closet designs that will suit your household and budget best, and then authorize the installation process. Our installers arrive onsite to construct the closet spaces and seamlessly blend them into the floorplan of your home.
Acquire Specially Closets and Storage Solutions for Your Home
If you are ready to add specialty closets to your home, contact our team today to set up your free in-home consultation appointment. We look forward to helping you add custom storage solutions to your home. Give us a call at 770-790-5368 to get started.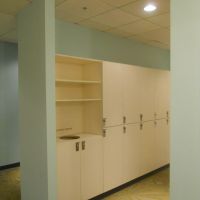 Storage for Commercial Buildings
We can develop storage and shelving ideas for main offices, office back rooms, storage rooms, reception areas, locker rooms, and more.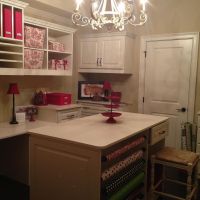 Work With Local Professionals
Unlike others, Artisan Custom Closets is locally owned and operated, serving the entire Atlanta Metro area as well as Reynolds Plantation in Lake Oconee.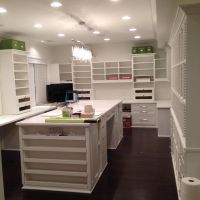 Look Around. What's Always Messy?
You won't know what's possible for containing the clutter until you hear the great ideas your personal closet designer comes up with.
Get Inspired by our Gallery of Specialty Spaces
Specialty Closets

Specialty Closets

Specialty Closets

Specialty Closets

Specialty Closets

Specialty Closets

Specialty Closets

Specialty Closets

Specialty ClosetsSpecialty Closets

Specialty Closets

Specialty Closets

Specialty Closets

Specialty Closets

Specialty Closets

Specialty ClosetsSpecialty Closets

Specialty Closets

Specialty Closets

Specialty Closets

Specialty Closets

Specialty Closets

Specialty Closets

Specialty Closets

Specialty Closets